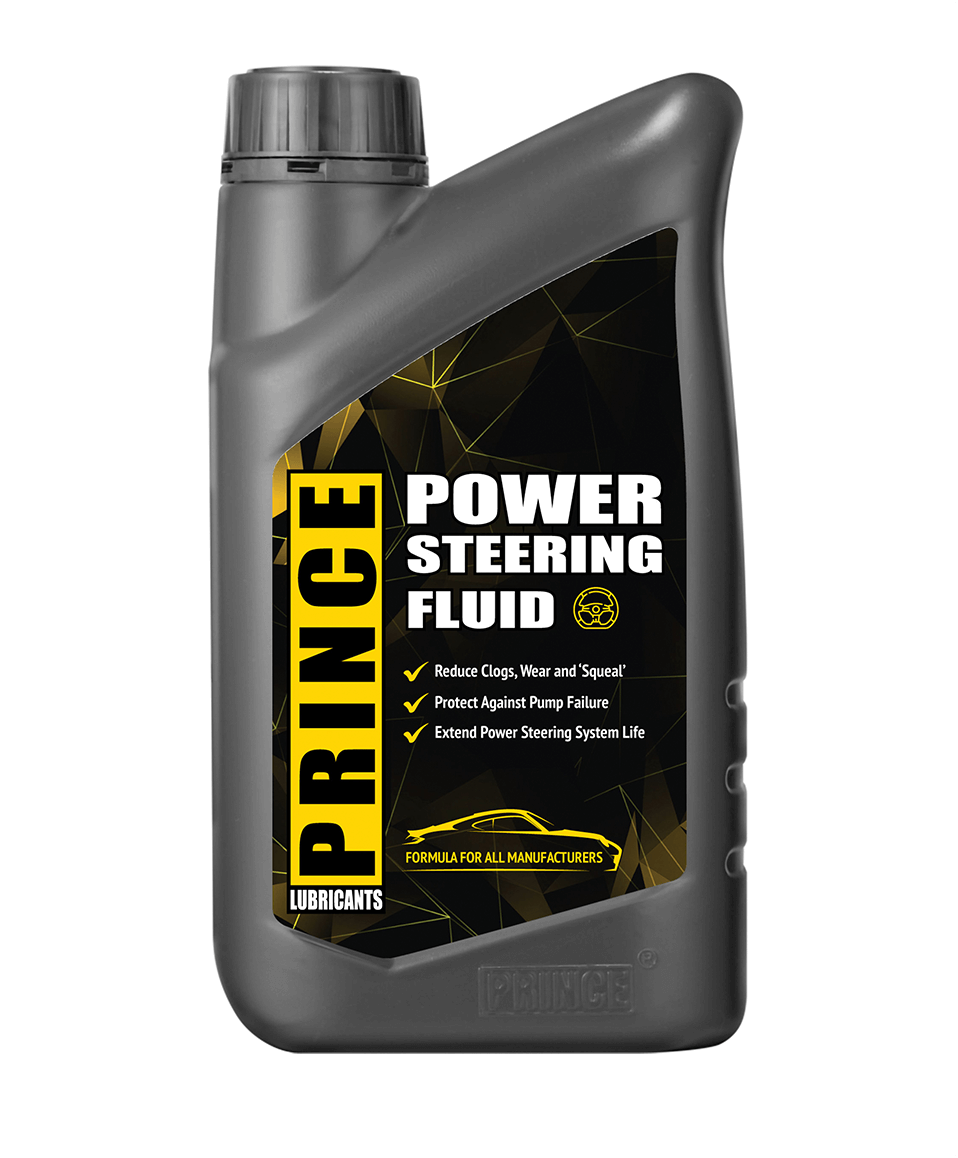 A very high quality multi-purpose PSF developed for comprehensive year-round protection and extend power steering system life. Use in all power steering systems that prescribed ATF GM DEXRON® II and III fluids.
Email Us for Quote
This power steering fluid is made of premium quality mineral base stock. It offers less evaporation, excellent thermal and viscosity stability under a wide range of operating temperatures.
Contains a specially chosen additive package that helps to resist clogs, wear and 'squeal', reduces corrosion and rust in the hydraulic system. It particularly helps to protect against pump failure.
PRINCE® POWER STEERING FLUID features conventional formula designed for use in all manufacturers in the world. Applicable in passenger cars, SUVs and light trucks, high and low mileage.
Compatible with other power steering fluids in the market. Can be used for service refill and topping up existing systems.
This product should not be used in Honda power steering systems and systems that use specific synthetic blend central system hydraulic fluids.
Assisting in reducing clogs, wear and 'squeal'
Conventional formula for use in all manufacturers
Control small power steering system leaks
Excellent foam control and resists oxidation
Protect against pump failure
Provide maximum year-around power steering system protection
Reduce corrosion and rust in the system
Reduce noise and chatter
This product is well-suited for application where vehicle manufacturers call for conventional ATF Fluids such as GM DEXRON®, DEXRON® II, DEXRON® III, Ford M2C138-CJ, Mercon.
Recommends for vehicles manufacturers:
Audi, BMW, Chrysler, Daihatsu, Fiat, Ford, GM, Hyundai, Infiniti, JLR, Kia, Lexus, Mazda, MB, Mitsubishi, Nissan, PSA, Renault, Suzuki, Toyota, Volvo, VW.
Technology
We engineered oils and fluids with using the highly advanced additive components
Assurance
We guarantee top-tier quality through stringent In-process Quality Control (IPQC)
Network
We have distributing channels and working partners in 25 countries worldwide
Recognition
We are active in various type of race sponsorship, motorsport event and trade fair