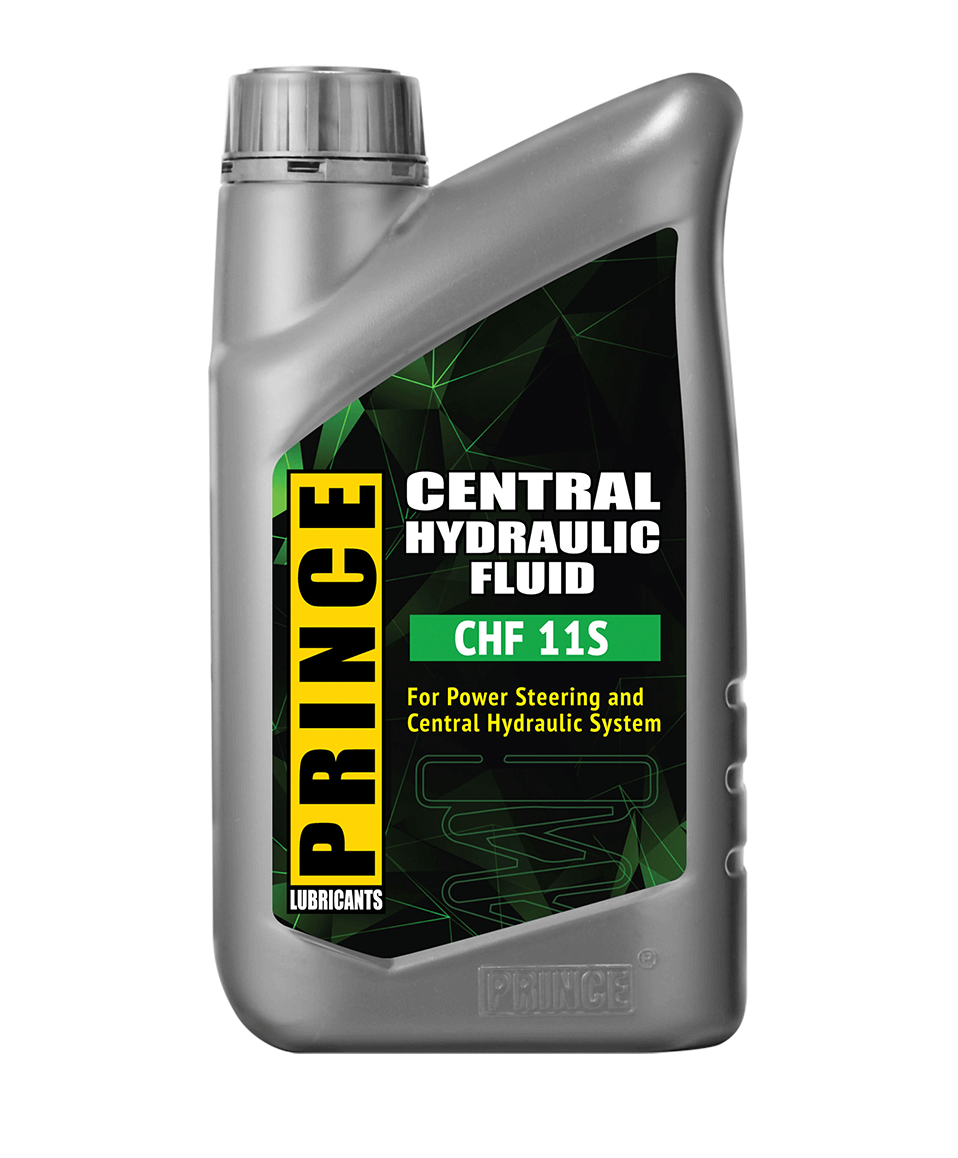 This premium central system hydraulic and power steering fluid developed with the combination of ultra-quality synthetic base stock and ashless additive package. It covers the highest OEM quality standards and fulfills global manufacturer's specifications such as Ford WSS-M2C204-A, MAN M3289 and MB 345.0.
Email Us for Quote
This product is a year-round applicable hydraulic fluid that features a very high viscosity index (VI), thus delivering outstanding low temperature fluidity, thermal and viscosity stability during heavy loads. It contains additives that actively protect against wear, corrosion and foam formation in the system.
It reduces noise in the pump effectively, guarantees smooth operation of the power steering system. Neutral with majority of seals, holes and crucial components, helps to prevent occurrence of leakage.
PRINCE CENTRAL HYDRAULIC FLUID CHF 11S features all-purpose applications for numerous modern cars and commercial trucks. It can be used in central hydraulic systems, power steering systems, hydropneumatic suspension systems with chassis level control, central locking systems, actuator for transmissions, shock absorbers, electro-hydraulic convertible roofs and air-conditioning pumps.
Compatible with CHF 202 Hydraulic Fluids. Interchangeable and miscible with original synthetic hydraulic fluids with the same specifications.
Not recommended to mix with non-original and mineral blend hydraulic fluids and brake fluids.
Compatible with all hoses and seals to prevent leak
Ensure comfort operation of the system
Extreme pressure properties reduce dynamic friction
Excellent lubrication properties and low temperature fluidity
High Viscosity Index allows viscosity and shear stability
Low foaming and cavitation tendency
Maximum protection against wear and corrosion
Reduces noise in the hydraulic pump
Fulfills highest level of requirements in Ford WSS-M2C204-A, MAN M3289, MB 345.0, VW TL 52 146 (G 002 000) OEM specifications.
Recommends for assemblies and vehicles manufacturers:
BMW 81 22 9 407 758, BMW 83 29 0 429 576, Chrysler MS-11655B, GM B 040 0070, Iveco 18-1807, Porsche 000 043 203 33, PSA S71 2710, Volvo 1161529, VW G 004 000, ZF TE-ML 02K, ZF TE-ML 09B.
Technology
We engineered oils and fluids with using the highly advanced additive components
Assurance
We guarantee top-tier quality through stringent In-process Quality Control (IPQC)
Network
We have distributing channels and working partners in 25 countries worldwide
Recognition
We are active in various type of race sponsorship, motorsport event and trade fair