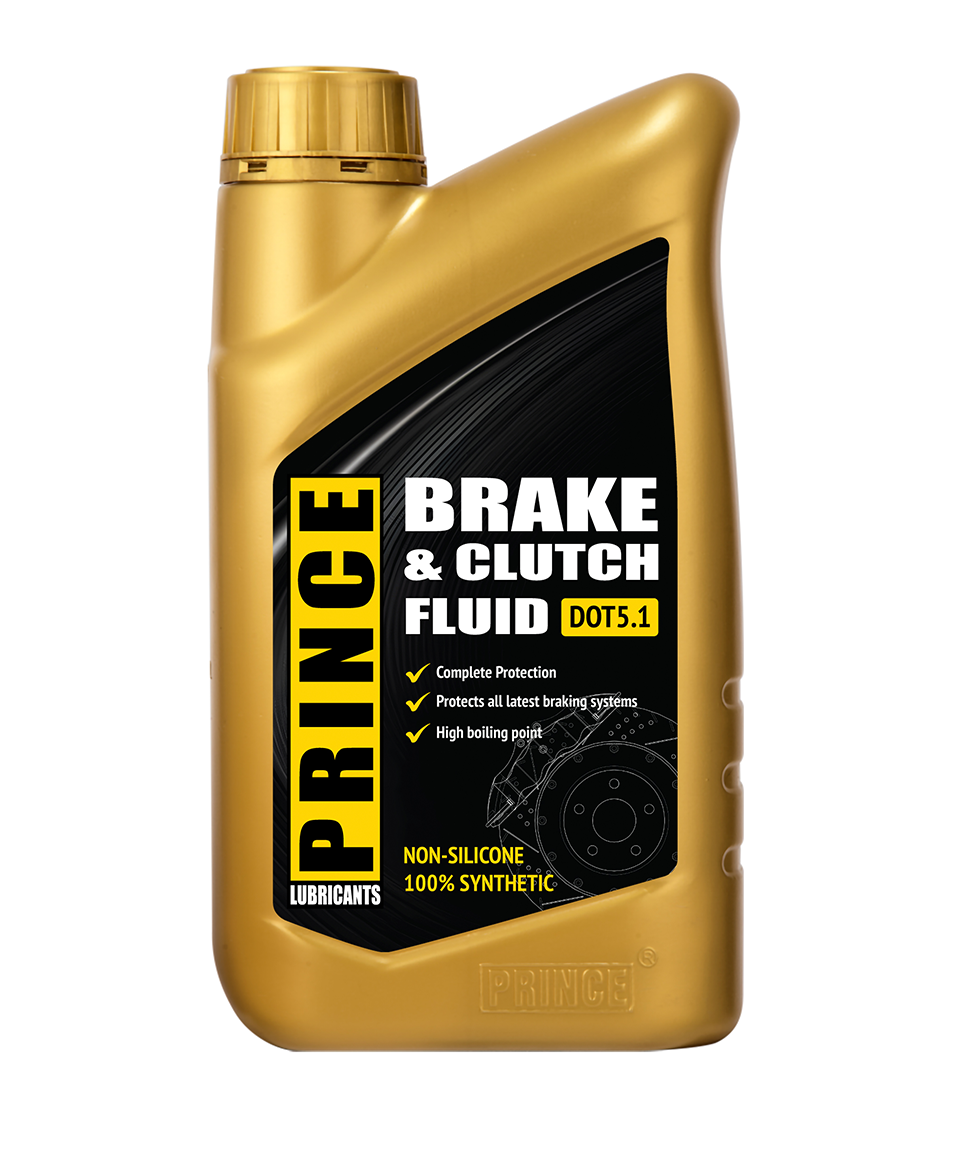 State-of-the-art, reduced viscosity 100% synthetic brake fluid especially designed for all kinds of brake and clutch systems that including disc brakes, drum brakes, and those equipped with Electronic Stability Program (ESP) system, Anti Brake Skid (ABS) anti-locking system and Auto Emergency Braking (AEB) system. It features dry ERPB boiling point of (>260 °C).
Email Us for Quote
Well-suited for applications in all disc brakes, drum brakes, clutch systems installed in high-performance and common passenger cars, commercial trucks, motorbikes, as well as for those equipped with modern safety braking systems that include ABS, AEB, ESP, ASR that the manufacturers require using a DOT 5.1 brake fluid.
Can be mixed and compatible with DOT 5.1, DOT 4, DOT 3 non-silicone based brake fluids.
However, strictly do not mix with DOT 5 silicone based brake fluid and any kind of mineral oil based hydraulic fluids.
This brake fluid meets the performance requirement of international specifications:
SAE J1703/J1704, ISO 4925 Class 3/Class 4/Class 5.1, FMVSS 116 DOT 5.1 Non-Silicone Based
Technology
We engineered oils and fluids with using the highly advanced additive components
Assurance
We guarantee top-tier quality through stringent In-process Quality Control (IPQC)
Network
We have distributing channels and working partners in 25 countries worldwide
Recognition
We are active in various type of race sponsorship, motorsport event and trade fair