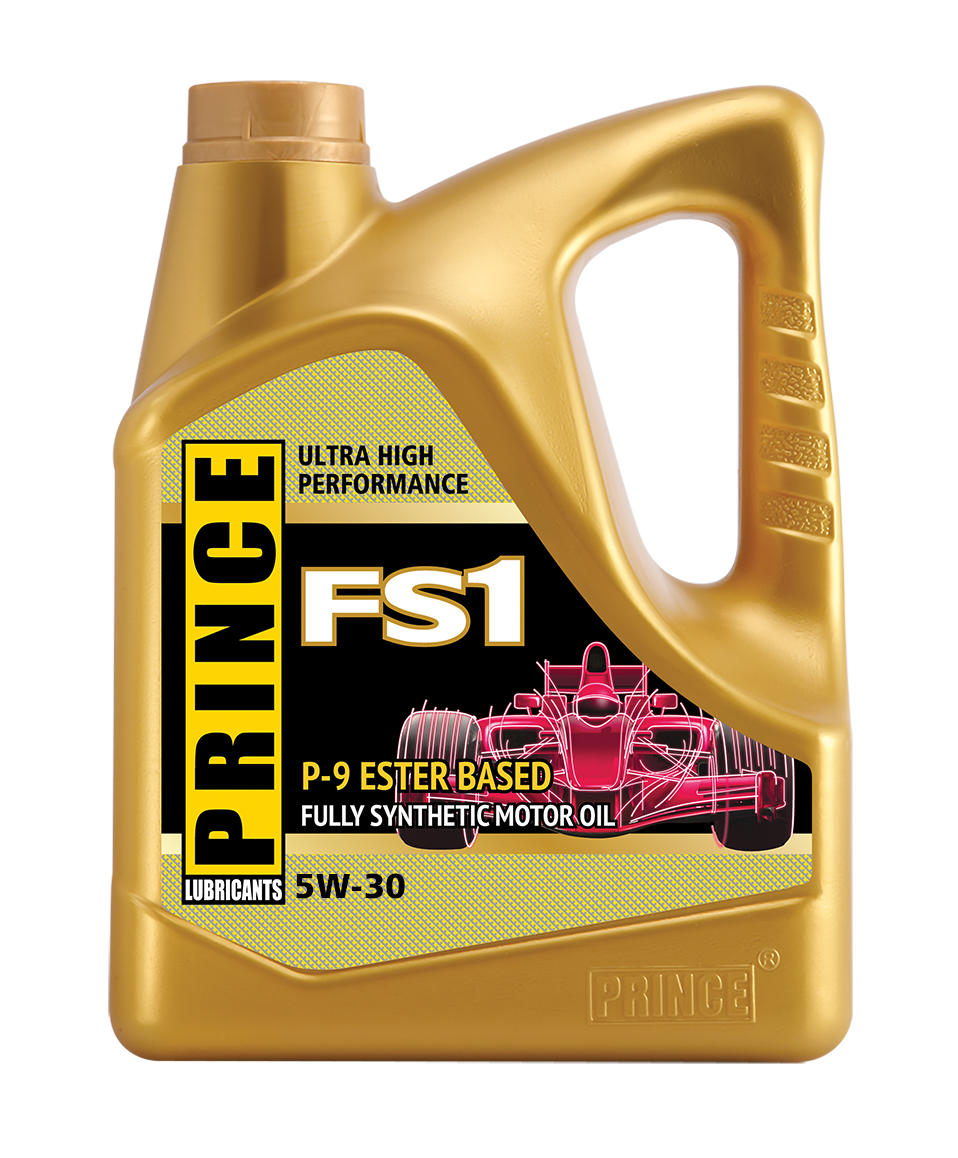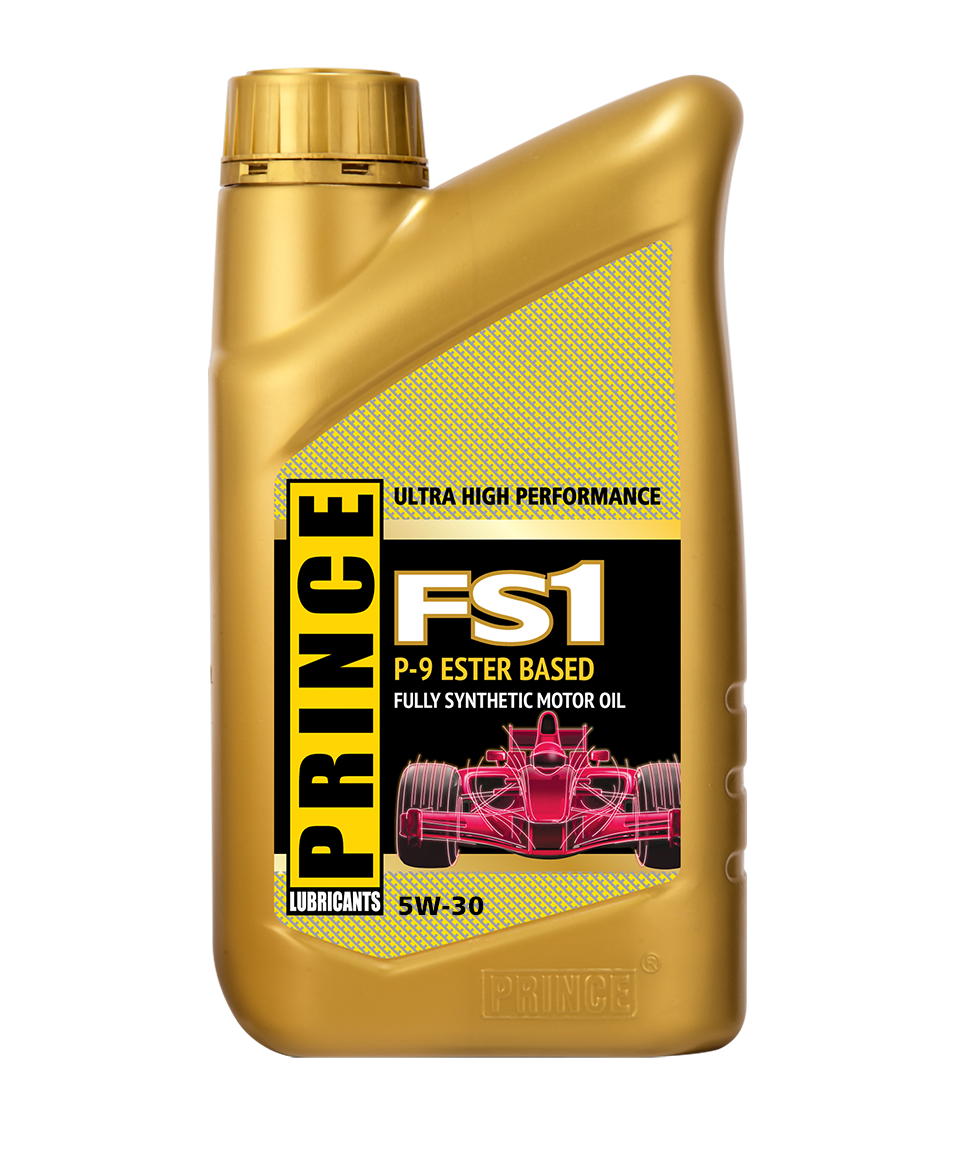 PRINCE® FS1 SAE 0W-40 is an ultra-high performance, 100% synthetic motor oil formulated with our most advanced and proprietary PRINCE® P-9 ESTER Technology.
Available Size:
1 Liter
4 Liter
Email Us for Quote
PRINCE® FS1 SAE 0W-40 contains P-9 ESTER Technology that is formulated to develop a strong film of lubricant, improving lubricity hence significantly decreasing frictional heat and lower energy consumption.
The molecules of PRINCE® P-9 ESTER are also strongly attracted to one another that it requires more energy to vaporize them giving them a higher flash point and lower evaporation rate.
PRINCE® FS1 SAE 0W-40 has a broad viscosity grade that enables it to provide exceptional low and high temperature performance and protection.
PRINCE® FS1 SAE 0W-40 meets or even exceeds the latest industry performance standards as well as major Original Equipment Manufacturers (OEMs) requirements.
PRINCE® FS1 SAE 0W-40 is highly recommended for all types of modern and older vehicles, turbo or non-turbocharged, direct or non-direct injection, including high performance gasoline and diesel engines in passenger cars, SUVs and light trucks requiring API SN (gasoline) and API CF (diesel) performance standard.
Advanced proprietary P-9 Ester technology to deliver all-round engine protection
Ensure outstanding engine cleanliness to improve engine lifespan
High thermal stability and low temperature fluidity
Low oil consumption that leads to fuel economy
Provides excellent overall performance and power
Superior protection against wear, vanish, rush and sludge deposits
API SN/CF
ACEA A3/B4
BMW LL-04
Ford WSS-M2C937-A
MB Approval 229.3/229.5
Porsche A40
Renault RN0700/RN0710
VW 502.00/505.00
| | |
| --- | --- |
| Density at 15℃ | 0.845 |
| Kinematic Viscosity ,mm²/s @40℃ | 83 |
| Kinematic Viscosity ,mm²/s @100℃ | 14.3 |
| Viscosity Index | 172 |
| Pour Point ℃ | -42 |
| Flash Point ℃ | 232 |
Latest Technology
Our lubricant products are produced by advanced and beneficial components
Quality Assurance
We guarantee quality end products through our stringent In-Process Quality Control (IPQC)
Brand Recognition
PRINCE LUBRICANTS has been presented in 25 countries worldwide
Hotline
For more information, please call our hotline at
+65 9114 8735