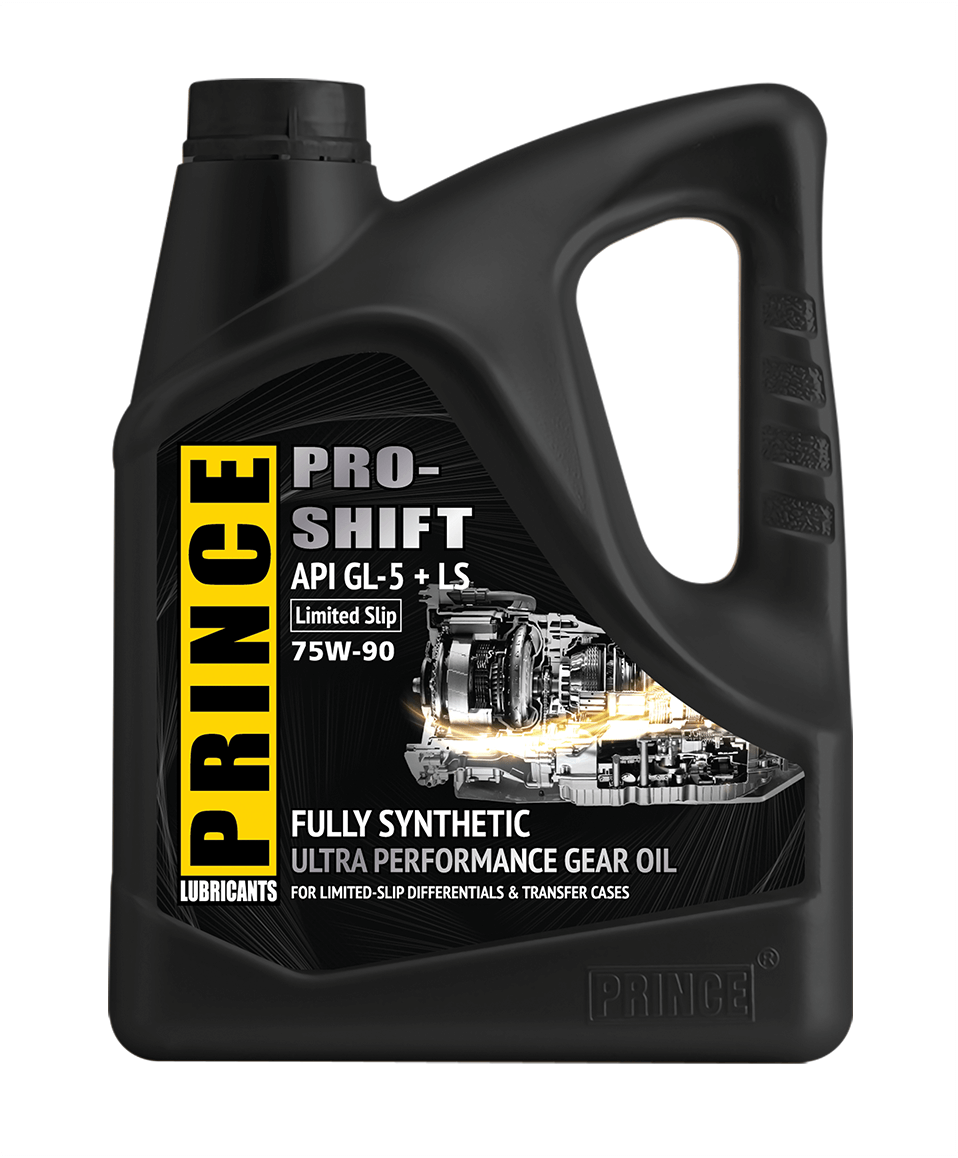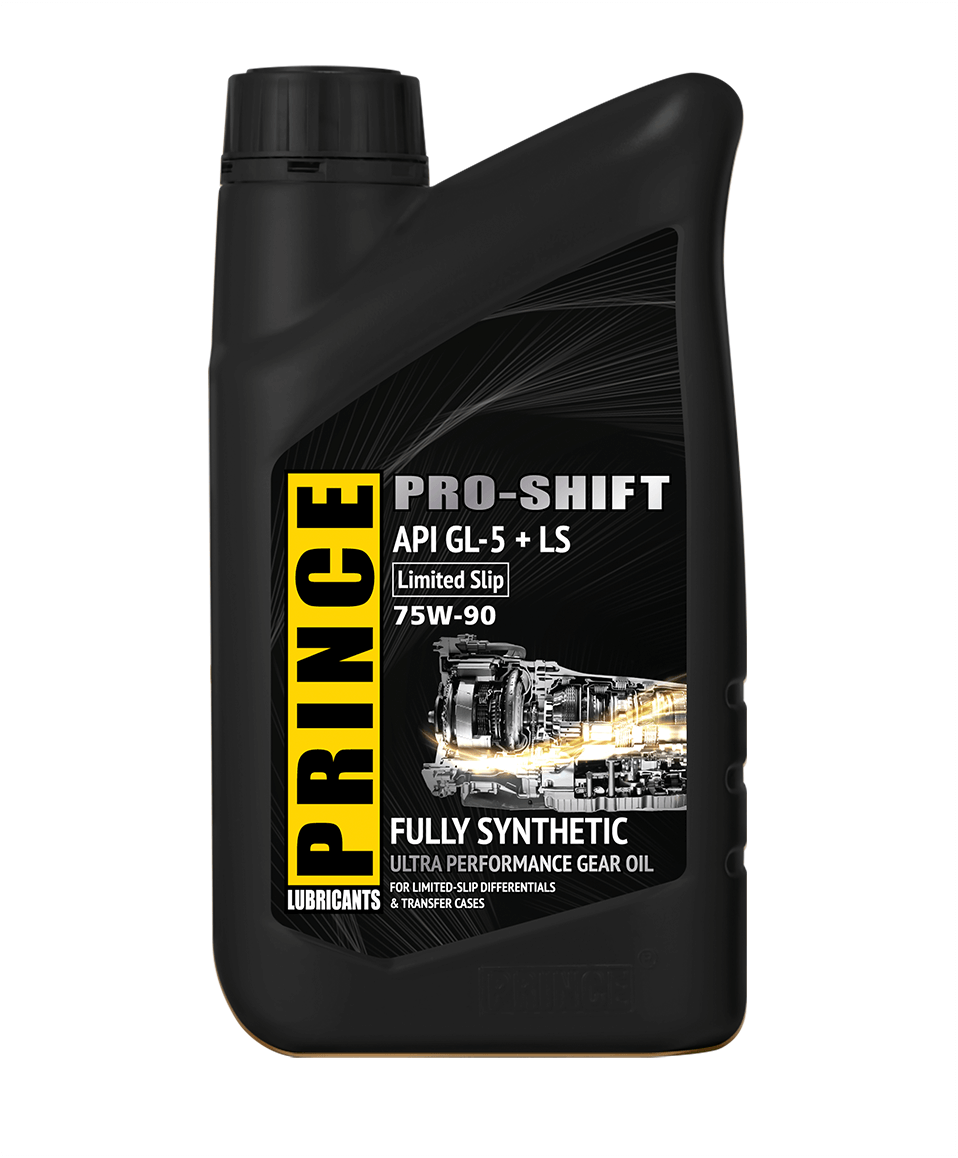 PRO-SHIFT LS 75W-90
(Limited Slip)
PRINCE® PRO-SHIFT LS SAE 75W-90 is an ultra-performance fully synthetic gear oil that is designed to help meet the optimum level performance requirements of modern passenger, high performance or racing vehicles in all types of driving conditions.
Available Size:
1 Liter
4 Liter
Email Us for Quote
PRINCE® PRO-SHIFT LS-GOLD is formulated with correct and sufficient dosage of additive for use in limited slip differentials. We recommend no additional additive is required.
The product is formulated with an advanced additive system to ensure maximum wear protection and aging resistance even under large temperature fluctuation and very high-load condition.
This product was engineered for a wide range of high-load manual transmissions, hypoid transmissions, transaxles and transfer cases. It is very suitable for transmission system that require 'limited slip' properties.
Excellent Extreme Pressure (EP) properties
Flawless gearshift characteristic
Good foaming resistance
Lower fuel consumption
Outstanding wear resistance and corrosion protection
Outstanding oxidation stability to prevent deposits formation
Reduce transmission running noise with 'limited-slip' additives
Stable lubricating film under heavy loads or high stress operating conditions
Very good aging stability
Meets the requirements and performance standard of API GL-5 + LS, API GL-5
Fulfils the requirements and specifications of transmission assemblies and vehicle manufacturers:
BMW Hypoid Axle Oil G1, Chrysler ELSD, Fiat 9.55550 F426.E06, Fiat 9.55550-DA8, Fiat 9.55550-DA9, GM 92184900, Land Rover LR052059, MB 235.15, MB 235.7, MB 239.71, Toyota 08885-8081, Toyota JWS 2273, VW G052 190 A2, VW G052 196 A2, VW G055 190 A2, VW TL 521 90, ZF TE-ML 18
| | |
| --- | --- |
| Density at 15℃ | 0.855 |
| Kinematic Viscosity ,mm²/s @40℃ | 80 |
| Kinematic Viscosity ,mm²/s @100℃ | 14.3 |
| Viscosity Index | 185 |
| Pour Point ℃ | -57 |
| Flash Point ℃ | 190 |
Latest Technology
Our lubricant products are produced by advanced and beneficial components
Quality Assurance
We guarantee quality end products through our stringent In-Process Quality Control (IPQC)
Brand Recognition
PRINCE LUBRICANTS has been presented in 25 countries worldwide
Hotline
For more information, please call our hotline at
+65 9114 8735