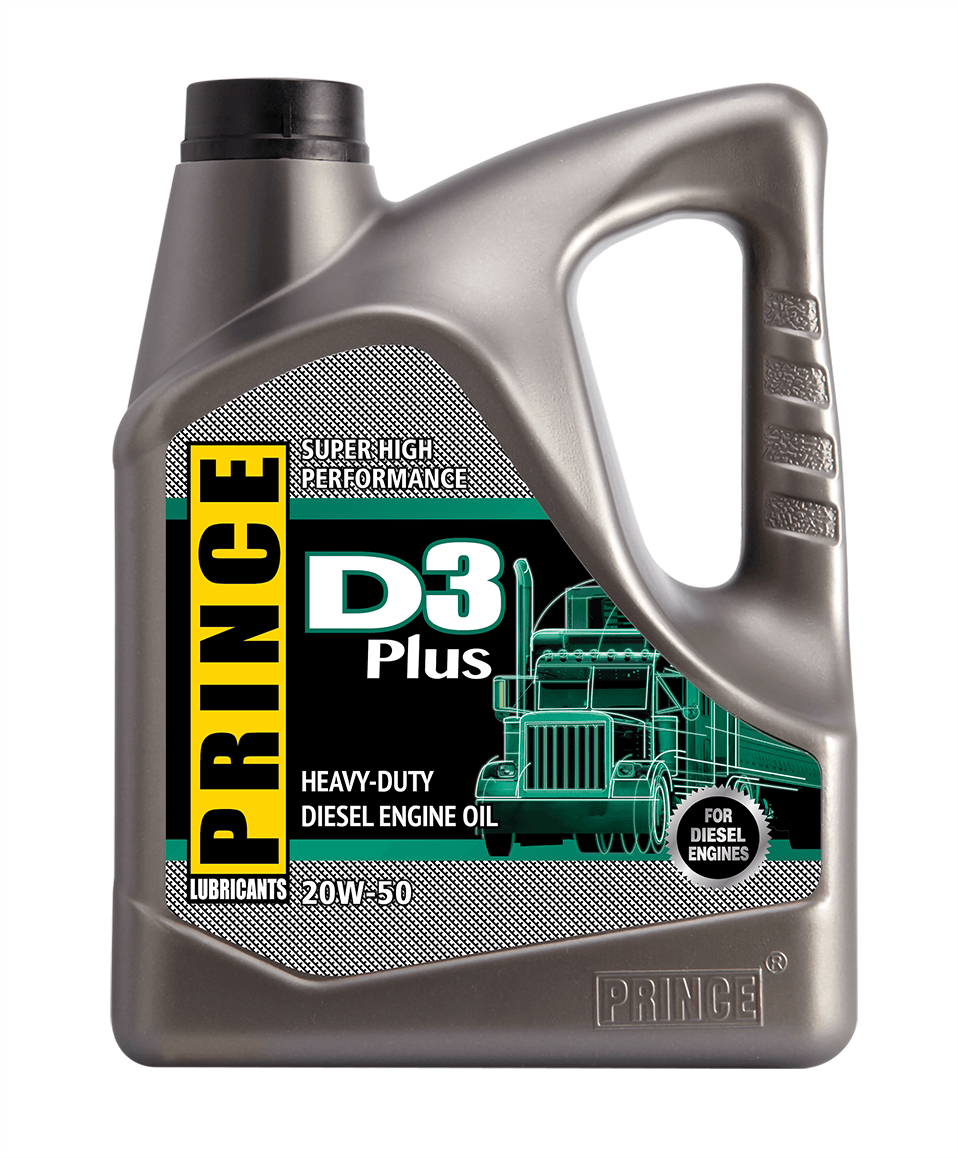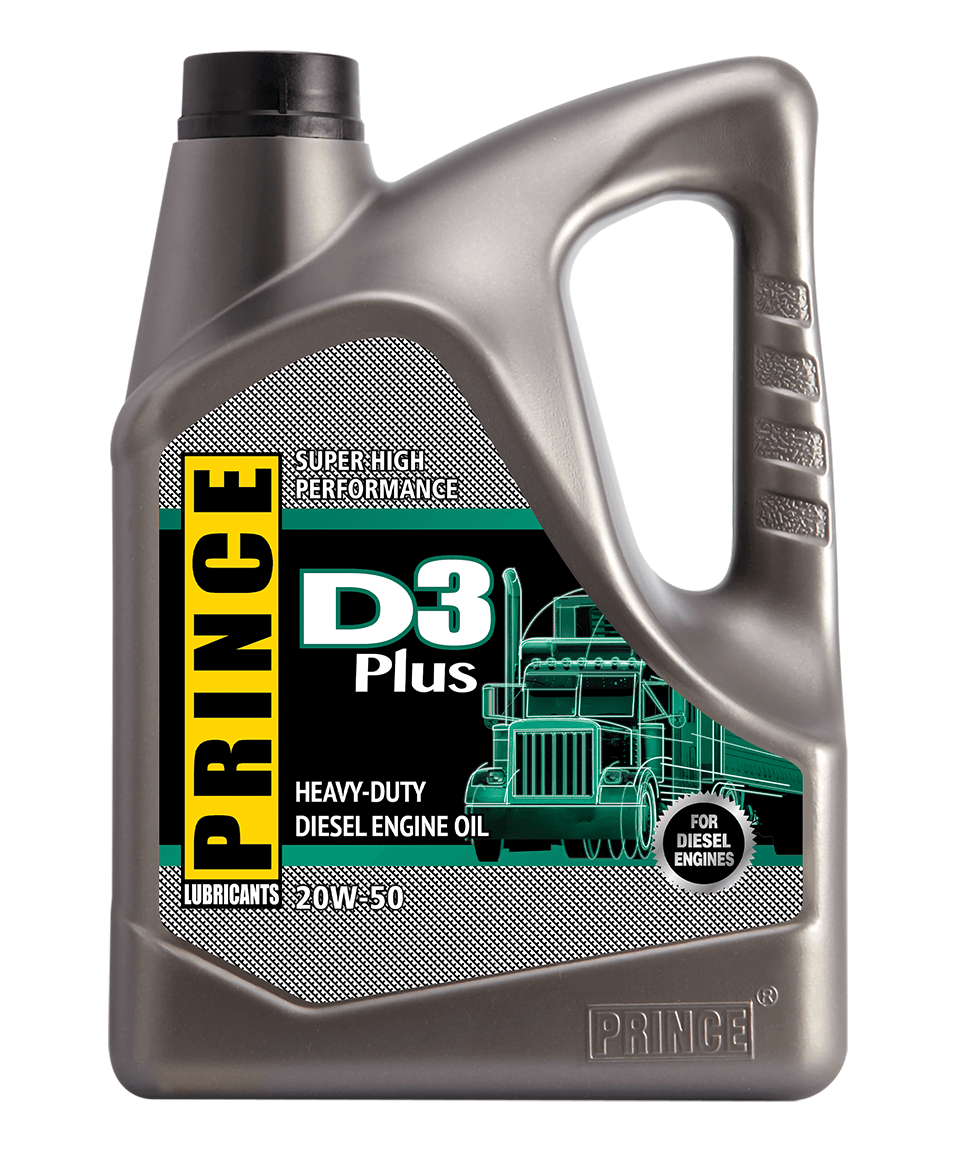 PRINCE® D3-Plus SAE 20W-50 Heavy Duty Multigrade diesel engine oil is designed to satisfy the requirements of most existing engines and those of older technology. The product had been proven for tiptop power and performance. This is a cost-effective product that provides comprehensive protection to the crucial engine parts and cleanses out deposits along vital oil passageways.
Available Size:
1 Liter
5 Liter
7 Liter
Email Us for Quote
PRINCE® D3-Plus Multigrade diesel engine oil is formulated with highly refined base stocks and especially selected additives. The product has a high level of oxidation and thermal stability, excellent dispersant-detergent characteristics, and guaranteed to provide protection against corrosive attack of both ferrous and non-ferrous metals.
PRINCE® D3-Plus SAE 20W-50 meets both diesel and gasoline performance levels and is also used widely for topping up purposes.
Broad range of applications
Cost effective, value-for-money product
Good wear protection during severe operations
High oxidation and thermal resistance
Helps to promote long engine life
Maintain superior control of oil consumption
Outstanding high-temperature dispersancy properties
Superb anti-wear properties
API CF-4/SJ
ACEA E3
Cummins CES 20075
MAN 271
MB 228.3
MTU Type 1
Volvo VDS-2
| | |
| --- | --- |
| Density at 15℃ | 0.885 |
| Kinematic Viscosity ,mm²/s @40℃ | 171.5 |
| Kinematic Viscosity ,mm²/s @100℃ | 19 |
| Viscosity Index | 126 |
| Viscosity CCS ,cP @-15℃ | 8400 |
| Pour Point ℃ | -15 |
| Flash Point ℃ | 232 |
Technology
We engineered oils and fluids with using the highly advanced additive components
Assurance
We guarantee top-tier quality through stringent In-process Quality Control (IPQC)
Network
We have distributing channels and working partners in 25 countries worldwide
Recognition
We are active in various type of race sponsorship, motorsport event and trade fair