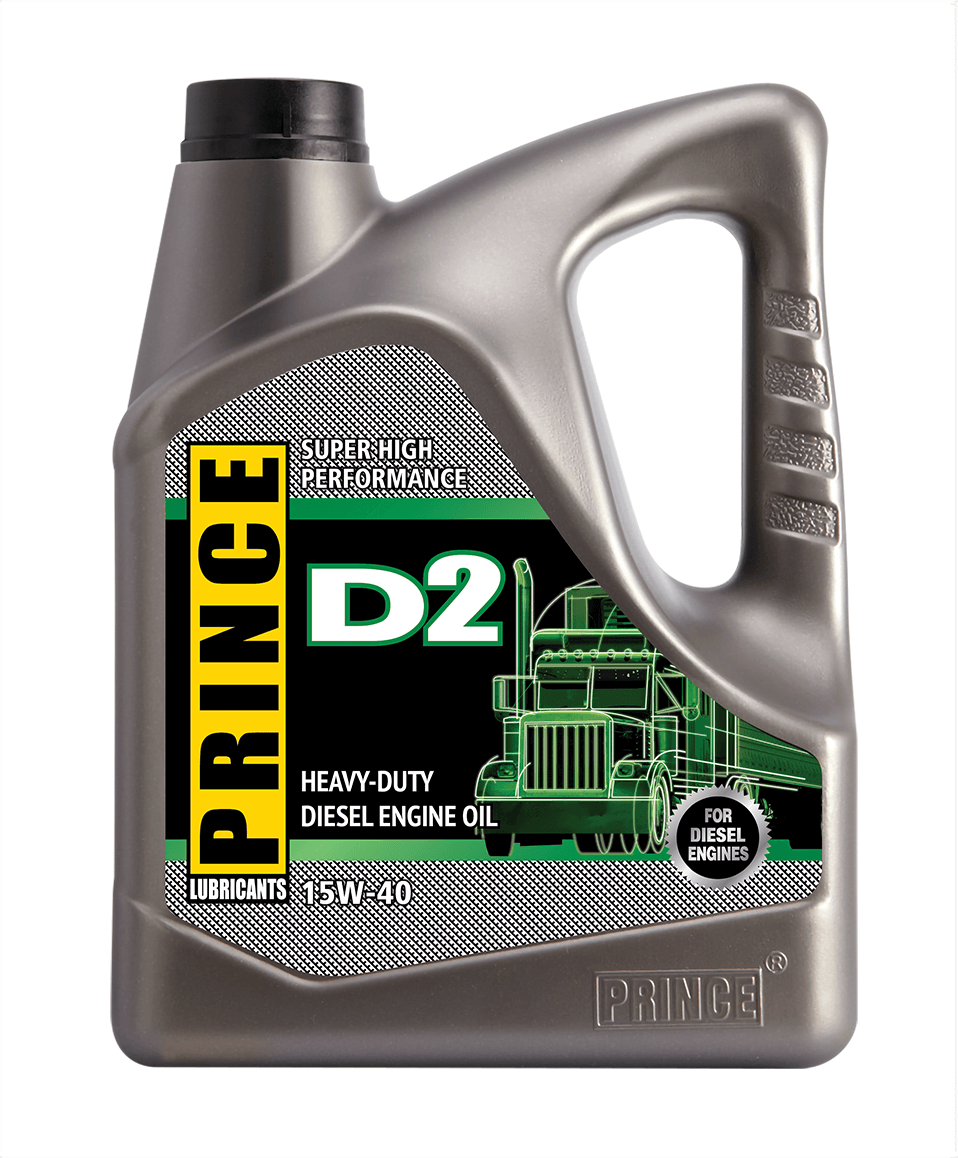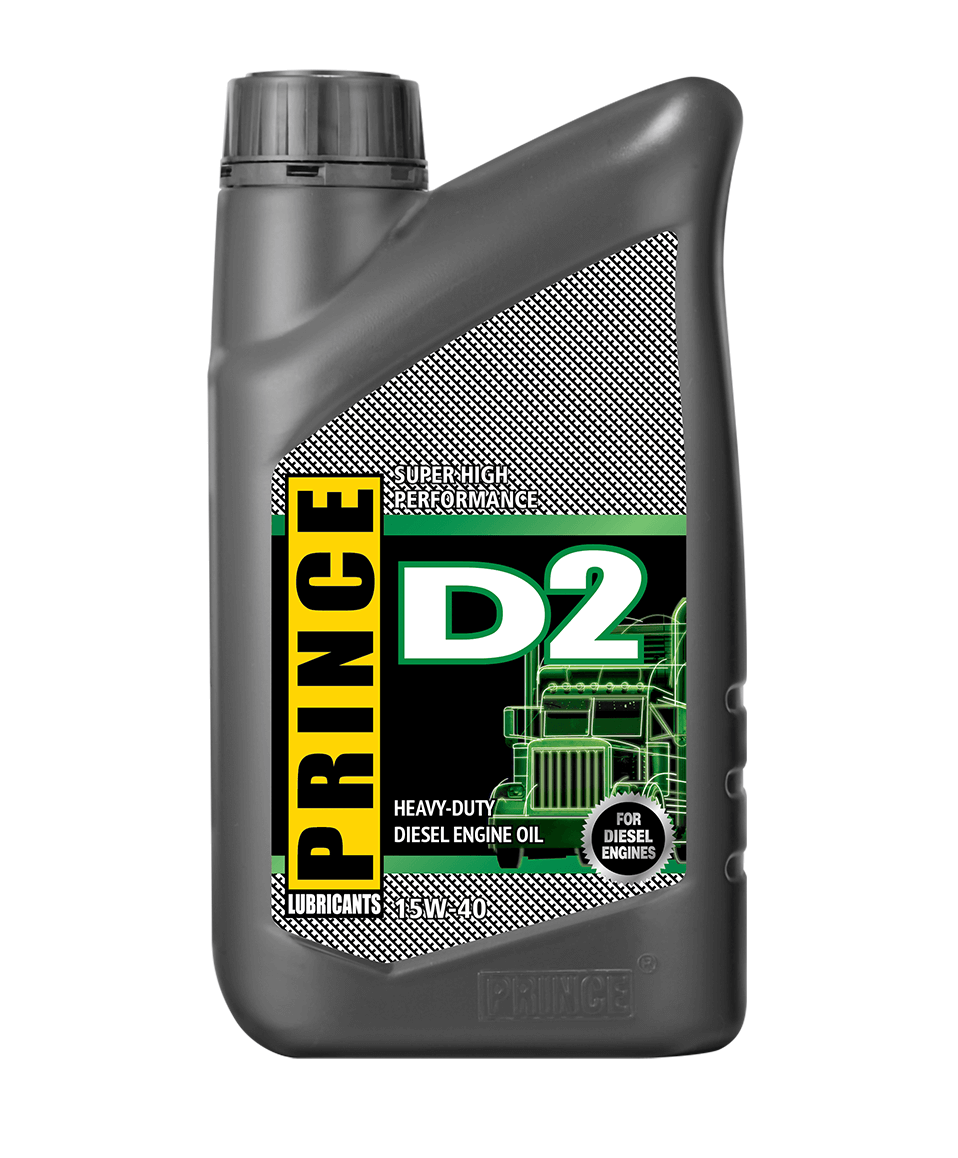 PRINCE® D2 SAE 15W-40 is a super high-performance, shear-stable multigrade diesel engine oil. The product is formulated with highly refined base oils and performance enhancing additives for outstanding thermal stability, improved viscosity-temperature characteristics and guaranteed to provide exceptional low temperature fluidity.
Available Size:
1 Liter
5 Liter
7 Liter
Email Us for Quote
PRINCE® D2 diesel engine oil always maintains a strong oil film to minimise metal-to-metal contact. It possesses superior soot handling properties that help to prevent deposits and sludge formation.
PRINCE® D2 SAE 15W-40 is designed for a broad range of high output diesel engines in the market. The product is suitable for both diesel and gasoline fuel engines that operate under extreme conditions and over a wide range of temperatures.
Exceed the performance requirements of API Service CH-4/SL
Excellent low temperature performance
Formulated to provide maximum all round protection
Outstanding oxidation and thermal stability to ensure extended oil life
Superior soot control for cleaner engines
Suitable for mixed fleet operations due to dual fuel compatibility -Prolongs engine lifespan
Protects against rust and corrosion
Meets multiple vehicle manufacturers' specifications
API CH-4/SL
ACEA E5
Cummins CES 20076/20077
MAN 271
Mack EO-M
MB Approval 228.3
MTU Type 1
Volvo VDS-3
| | |
| --- | --- |
| Density at 15℃ | 0.88 |
| Kinematic Viscosity ,mm²/s @40℃ | 109.1 |
| Kinematic Viscosity ,mm²/s @100℃ | 14.7 |
| Viscosity Index | 139 |
| Viscosity CCS ,cP @-20℃ | 5905 |
| Pour Point ℃ | -21 |
| Flash Point ℃ | 230 |
Latest Technology
Our lubricant products are produced by advanced and beneficial components
Quality Assurance
We guarantee quality end products through our stringent In-Process Quality Control (IPQC)
Brand Recognition
PRINCE LUBRICANTS has been presented in 25 countries worldwide
Hotline
For more information, please call our hotline at
+65 9114 8735