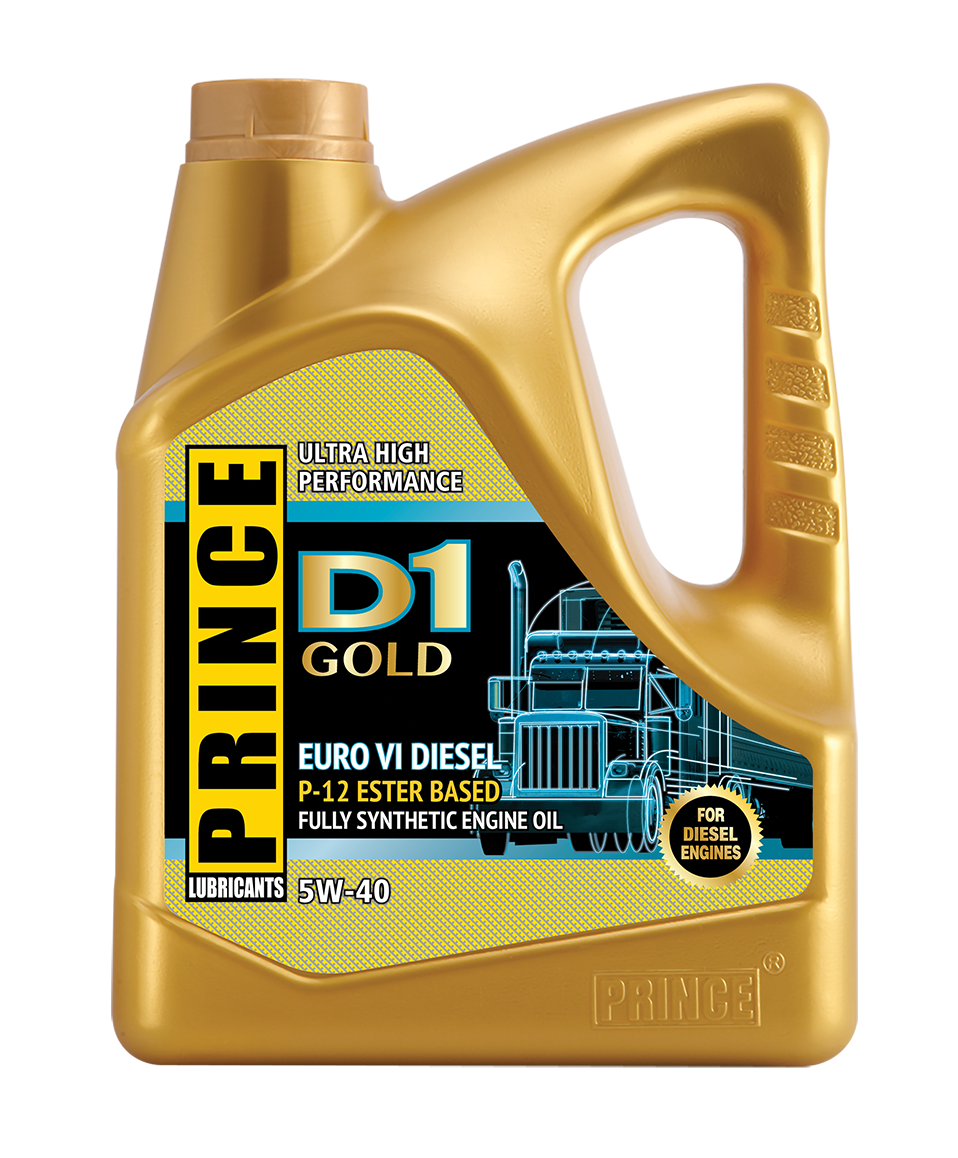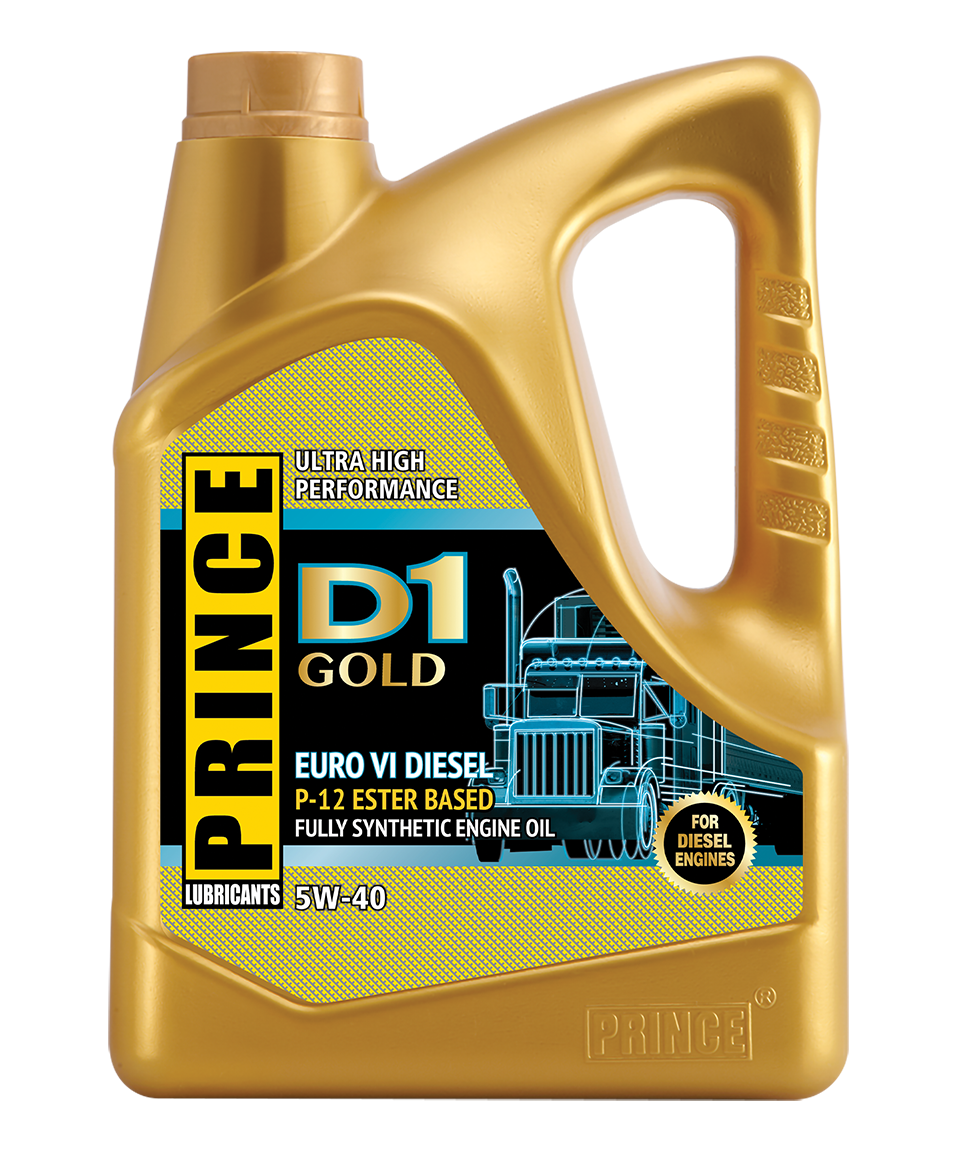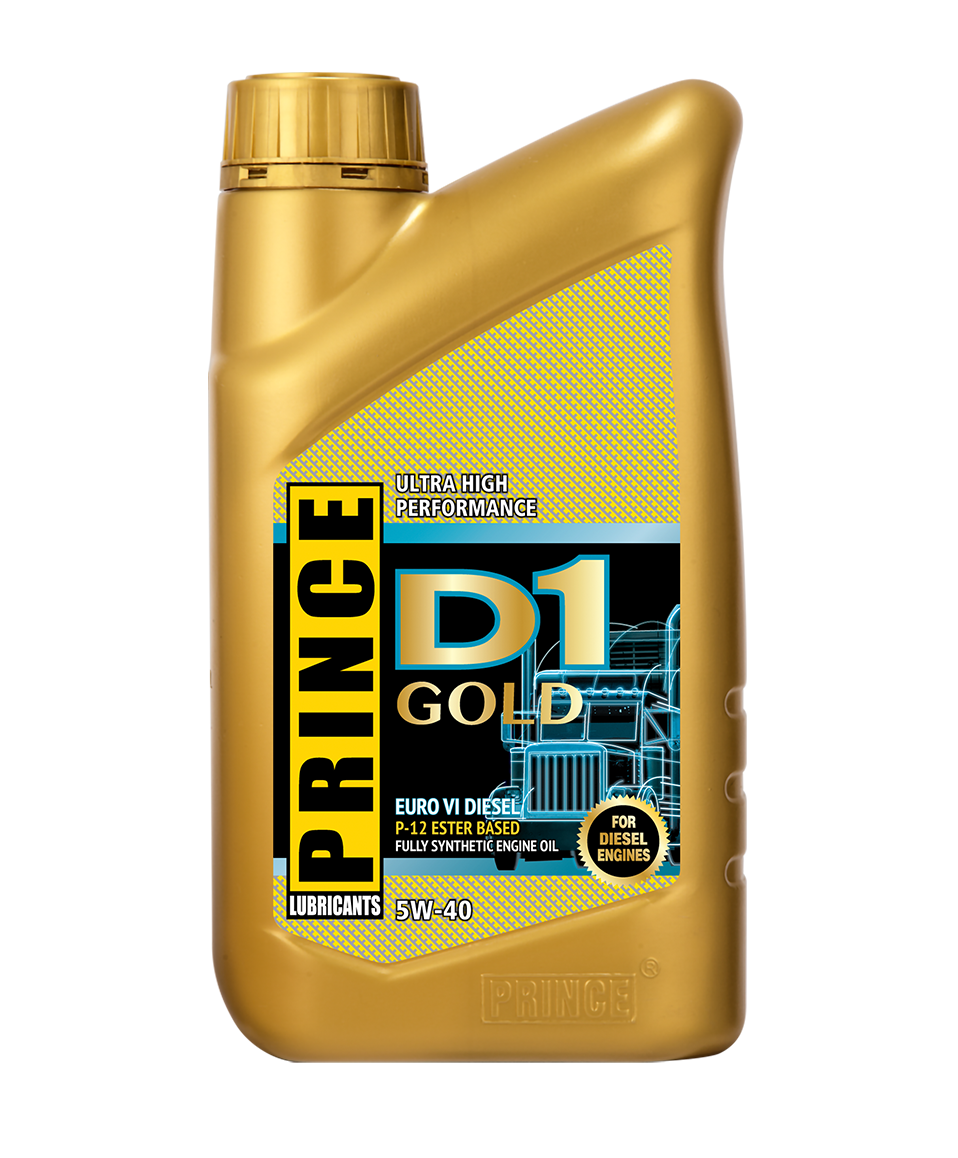 PRINCE® D1 GOLD meets or even exceeds the stringent requirements of API CK-4 with improved aging resistance, shear stability, aeration control and fuel-efficiency. This product helps to protect the environment with modern low ash low emissions formula.
Available Size:
1 Liter
5 Liter
7 Liter
Email Us for Quote
PRINCE® D1 GOLD contains excellent anti-wear agent that has been specially engineered to deliver highest level of wear protection in both on- and off-highway heavy-duty engines that operate under heavy-load conditions.
PRINCE® D1 GOLD features very good dispersant and soot control ability to ensure the highest level of engine cleanliness by effectively reducing contamination, deposits, sludge, smokes, varnish. Optimum oxidation stability helps to prevent oil degradation and lead to oil thickening, as well as maintain viscosity to extend oil change interval and engine life.
PRINCE® D1 GOLD SAE 5W-40 is applicable for all diesel engines in passenger cars, SUVs, pick-ups, light trucks and heavy trucks, with or without turbocharged, with or without particulate filters.
PRINCE® D1 GOLD SAE 5W-30 is recommended for use in EURO 4, EURO 5 and EURO 6 diesel engines.
PRINCE® D1 GOLD SAE 5W-40 is also especially developed for exhaust after-treatment systems such as diesel particulate filters (DPF).
PRINCE® D1 GOLD SAE 5W-30 is also suitable for use in petrol engines requiring API SN grade SAE 5W-40 motor oil.
Meets or even exceed multiple automotive manufacturer's specifications
Ideal for mixed fleet operations
Formulated with synthetic components for longer oil drain intervals and provide all round protection
Superior soot control for a cleaner engine
Protects against corrosion and rust and prolongs engine lifespan
Outstanding low temperature performance
Excellent oxidation and thermal stability
Provide a smoother power transmission
API CK-4/SN
ACEA E9
Caterpillar ECF-3
Cummins CES 20086
DDC DFS 93K222
JASO DH-2
Mack EOS-4.5
MAN M 3477/3575
MB 228.51
Renault VI RLD-4
Scania LDF-4
Volvo VDS-4.5
| | |
| --- | --- |
| Density at 15℃ | 0.855 |
| Kinematic Viscosity ,mm²/s @40℃ | 88 |
| Kinematic Viscosity ,mm²/s @100℃ | 13.3 |
| Viscosity Index | 169 |
| Viscosity CCS ,cP @-30℃ | 6600 |
| Pour Point ℃ | -42 |
| Flash Point ℃ | 232 |
Latest Technology
Our lubricant products are produced by advanced and beneficial components
Quality Assurance
We guarantee quality end products through our stringent In-Process Quality Control (IPQC)
Brand Recognition
PRINCE LUBRICANTS has been presented in 25 countries worldwide
Hotline
For more information, please call our hotline at
+65 9114 8735