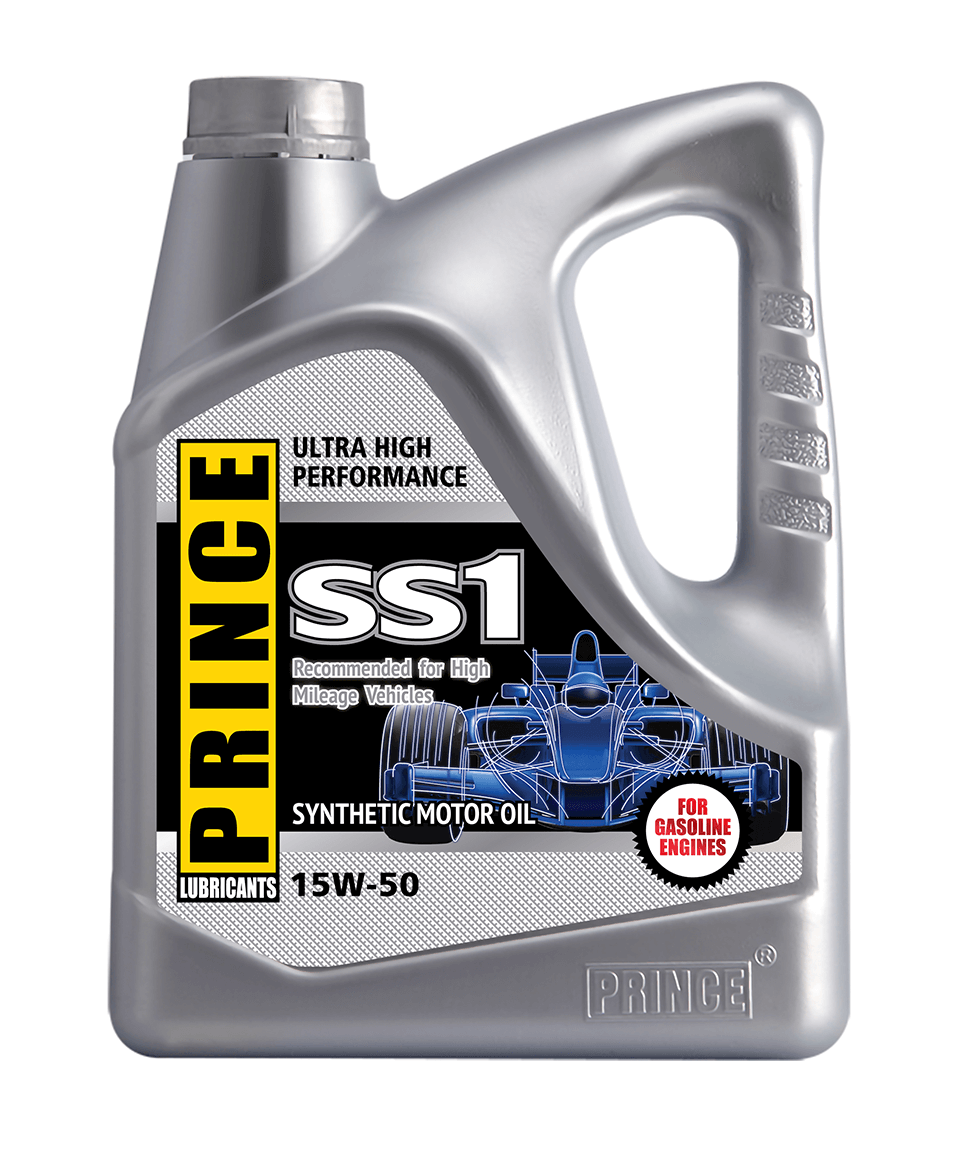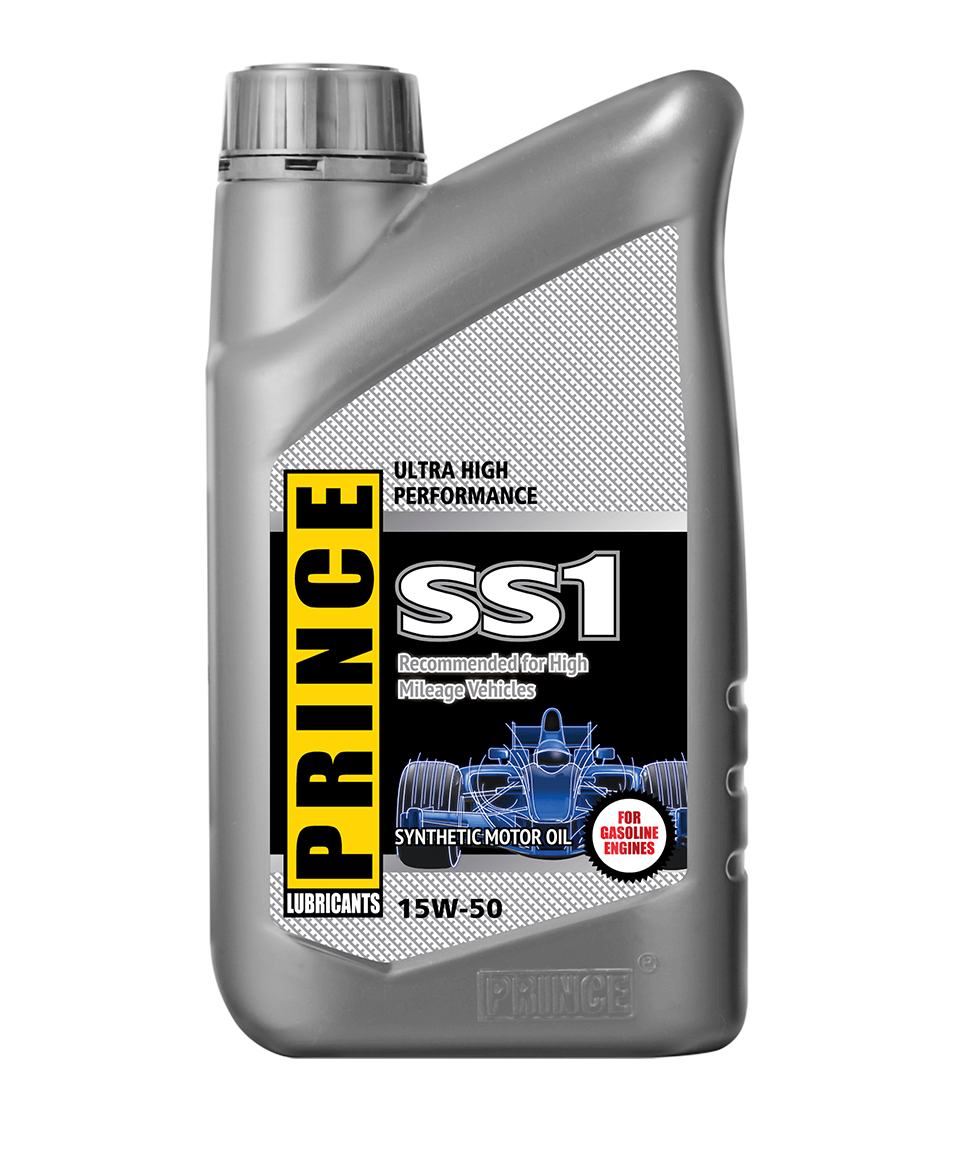 PRINCE® SS1 SAE 15W-50 contains advanced additive technology including anti-wear additives and friction modifier that offer outstanding engine wear protection and overall better fuel economy for both newer and older engines, allow a smoother-running engine behavior in comparison to conventional semi-synthetic motor oil.
Available Size:
1 Liter
4 Liter
Email Us for Quote
PRINCE® SS1 has been added with shear stable VI improver to help maintain lubricant viscosity and features very good aging stability to minimize oil degradation and additive depletion through the whole oil change interval. Excellent detergent and dispersant properties help reduce sludge formation and harmful deposits build-up to extend engine life.
PRINCE® SS1 15W-50 features thicker base oils and sufficient amount of stop-leak additive to revitalize head gaskets and seals to help minimize gaps that cause oil leaks. Therefore, it helps to maintains oil pressure level to prevent performance downfall which is significantly crucial especially for old and extremely high-mileage vehicles with oil leaks problem.
PRINCE® SS1 SAE 15W-50 is highly recommended for all types of very high mileage vehicles (150,000 km on the clock or above).
PRINCE® SS1 SAE 15W-50 is suitable for use in turbo or non-turbocharged, direct or non-direct injection, including gasoline and diesel engines in passenger cars, SUVs and light trucks requiring API SN (gasoline) and API CF (diesel) performance standard.
Anti-wear additive is formulated to enhance better wear protection
Ensure engine components cleanliness to prolong engine lifespan
Extra protection helps control oil loss and reduce leaks
Outstanding oxidation and thermal stability to ensure extended oil life
Significantly reduce power loss
Thicker base oil formulation to prevent leaks past worn parts
API SN/CF
ACEA A3/B4
MB 229.1
VW 501.01/505.00
| | |
| --- | --- |
| Density at 15℃ | 0.874 |
| Kinematic Viscosity ,mm²/s @40℃ | 140 |
| Kinematic Viscosity ,mm²/s @100℃ | 18.1 |
| Viscosity Index | 143 |
| Viscosity CCS ,cP @-25℃ | 6100 |
| Pour Point ℃ | -38 |
| Flash Point ℃ | 236 |
Latest Technology
Our lubricant products are produced by advanced and beneficial components
Quality Assurance
We guarantee quality end products through our stringent In-Process Quality Control (IPQC)
Brand Recognition
PRINCE LUBRICANTS has been presented in 25 countries worldwide
Hotline
For more information, please call our hotline at
+65 9114 8735